For other characters and critters, also see: Characters, Cast of the Bard, Faeriefolk and Astrological Signs.
Not shown, but coming soon: Fish, $65; Pigasus, $85;
Bull, Deer, Ram, currently not priced. Maybe some dogs. We'll see.
Images are not necessarily in scale to one another.
All designs are available in any reasonable color[s].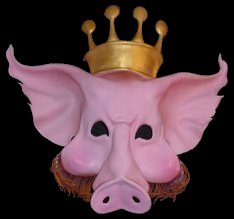 His Royal Lardship
King Hamry VIII
$195
Leo and his mate Leona;
$175 & $160

Or if you prefer, a slightly more domestic version of the
CAT; $85 ea.
(colors vary wildly including a black cat - ask!)

The Donkey and Elephant
To remind you to vote! (Well, did ya?)
Donkey$175, Elephant $195


Wha?Cat
we're not quite sure what this cat is, lol! Discontinued



eek a Mouse! $85
the Fox and the Hare

White Rabbit, $85

A pair of sly Foxes, red & grey; $85 ea.
Awww, a
Teddybear.. $75
Wolf; $245
(howl not included)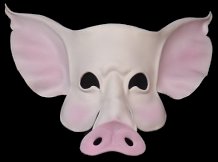 Pig; $85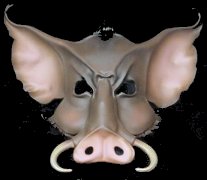 Boar; $195
---

Home | Masks | Mask Care | Shows | Bio | Links | Scenes | Ordering | Email